Increase the volume of natural light within your home by installing industry leading patio doors.
---
uPVC Patio Doors for Your Home in Lewes
By choosing our extensive range of patio sliding doors, you will be benefitting from a double glazing solution that will enhance the look and feel of your home in Lewes. Our team of installers will work closely with you to ensure a seamless door installation. This way, we can provide you and your home with uPVC patio doors that look and perform exactly how you would expect them to.
Our double glazed sliding doors have become a popular choice amongst our homeowners. Not only will they increase the amount of light throughout your home, but they also provide an entrance and option to open up your home to the outside.
Large glazed panes and ultra-slim frames make our replacement patio doors and super sleek and modern solution when investing in your home improvement project. You will not be disappointed.
Customisable Patio Door Openings
Our patio door styles open to almost threshold length. This is extremely useful if your household is busy with many visitors. Your visitors will be able to easily pass in and out of your home without having to wait for others.
Moreover, on those exceptionally hot British summer days, your new sliding doors will provide enough ventilation to keep you cool and comfortable. The summer breeze will be able to pass through your home, resulting in a cool and relaxing environment.
On the other hand, our patio door designs use high-performance glass to ensure that your home is protected from the elements when closed, even against the harshest of British weather conditions.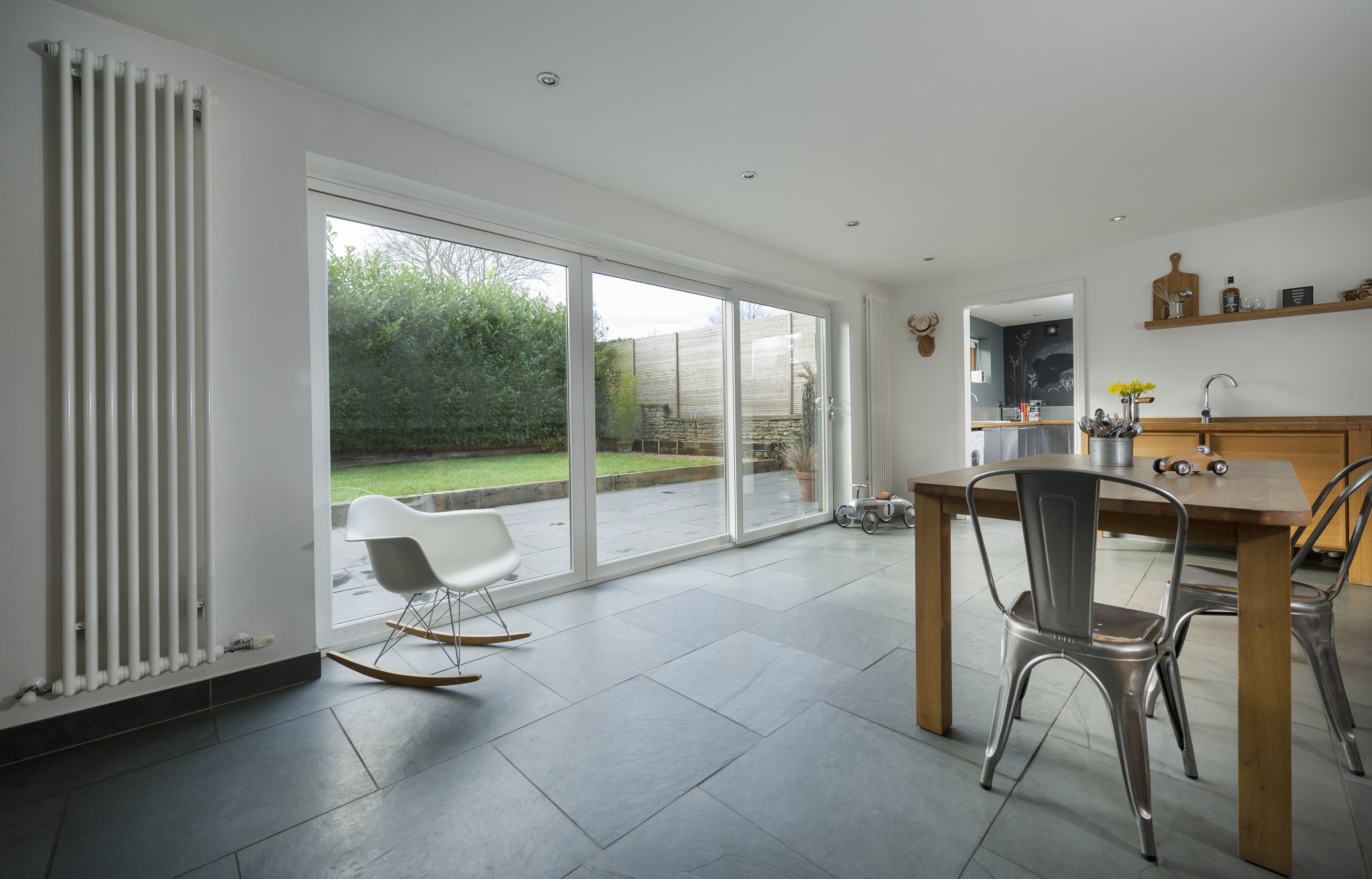 Industry-Leading Patio Doors by Deceuninck
We pride ourselves on providing our customers in Lewes with the highest quality double glazed doors. That is why we use industry-leading manufacturer Deceuninck. Deceuninck is recognised as an innovator within the industry and has been fabricating quality sliding door designs for many years.
Our Deceuninck uPVC patio doors are designed to exceed the industry's expected minimum standards of security. Each door is internally beaded and fitted with the latest security technology that meets the standards set by the police backed programme, Secured by Design.
We know how important security is to our customers in Lewes. That is why we always aim to put our customers' best interests at the forefront of everything we do.
View Our uPVC Patio Doors Brochure
Easy-to-Use, Effortless to Operate
The best part about our double glazed sliding doors is that they are simple and easy to operate. Anti-lifting blocks and tandem rollers work together to produce a controlled movement. Your new patio entrance doors will open and close effortlessly.
Not only are they easy to operate, but they will save you lots of space too. Our doors operate by sliding along a dedicated track, meaning they do not open outward or inward. This means you can save space in your living area.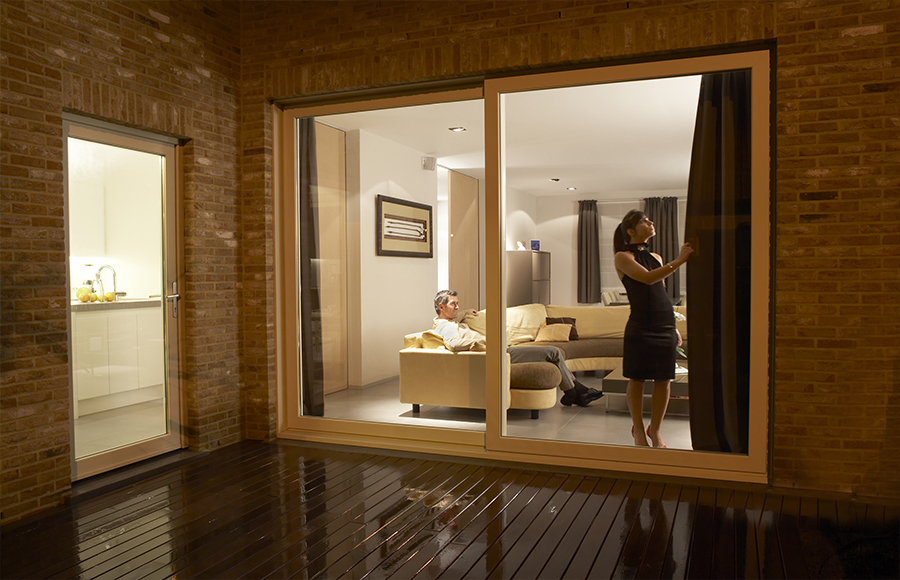 Modern Patio Door Designs
Transform the way your home looks and feels with our incredible sliding patio doors in Lewes. Each door has been designed, built and tested to achieve optimum performance, by Deceuninck. The double glazed and high-performance glass will ensure your home will feel warmer and more protected from the elements than ever before.
Your home in Lewes will begin to retain its warmth better and for longer periods. Not only will you feel more comfortable n your home, but you will also become less reliant on your central heating. Helping you to save money in the long run.
Our replacement patio doors use an exceptionally strong uPVC profile resistant to cracking, warping, rusting and discolouring. Simply wipe down the frames and glass from time to time, and your uPVC patio doors will look as good as the day we installed them for you.
We are also a registered FENSA member. This means each of our double glazed patio door installations is regulated and accredited to ensure it exceeds a minimum standard of quality. You can trust that A1 Glass and Glazing will always provide you with an excellent double glazing product and installation.
uPVC Patio Doors Prices, Lewes
You can call our team today on 01273 6767 50 or use our online contact form, and a member of our staff will be in touch with you shortly.
Alternatively, you can use our online quoting engine to receive a free and bespoke uPVC patio door quote.
We look forward to hearing from you soon.