Update any new or existing property with stunning aluminium roof lanterns.
---
Modern Roof Lanterns in Seaford
Roof lanterns are ideal for homeowners who want to update an existing space or create an entirely new extension that offers a modern range of features. If you simply want to create a space that provides impressive natural light, then our roof lanterns will help you create a visually brighter space. They are specifically designed to let sunlight in, but without making the room below it too cold or hot.
Not only do they look impressive, but they will also add practical value to your extension or orangery. They have been manufactured by industry leading brands, so you can rest assured that you're investing in a home improvement that will offer enhanced durability, thermal performance and more.
Market Leading Roof Lanterns
If you want to learn more about our roof lanterns, then you can get in touch with our friendly team. We can help give you the advice you need for your next lantern skylight project.
By investing in a new aluminium roof lantern, you can expect impressive performance that'll give you many years of service. We work with leading manufacturers who have been producing lantern roof lights for several years. The lanterns have been stringently tested to ensure they excel in both their function and form. This gives you peace of mind that you'll be investing in high quality roof lanterns in Seaford that will offer you impressive durability and longevity.
We have a range of styles you can choose from, so you can be sure to find an aluminium roof lantern that perfectly matches the décor of your property. Whether you live in a period, modern or heritage style home, our easy-to-install glass roof lanterns can be tailored to suit the exact style of your home.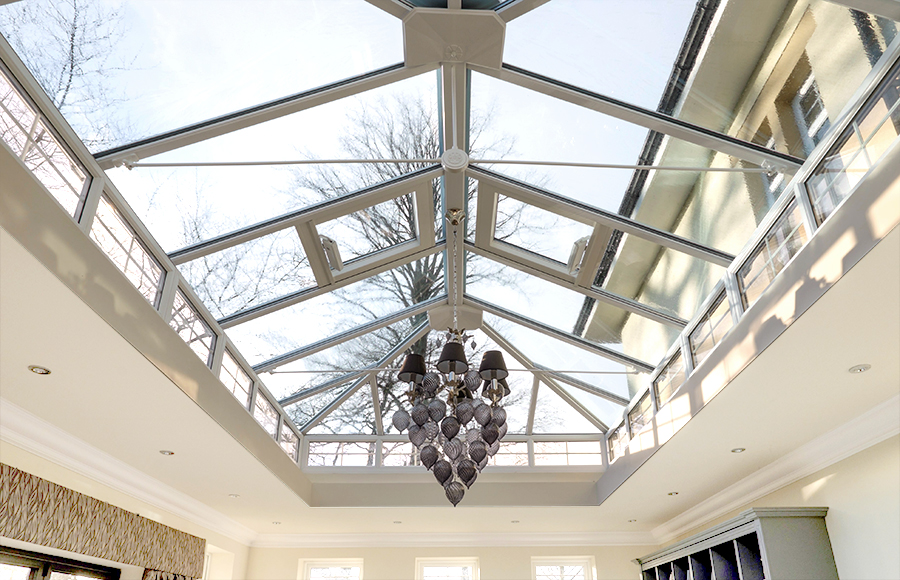 Versatile Roof Lanterns
If you have a specific look in mind for your new lantern roof light, then you'll be pleased to know that we have a range of styles you can choose from. If you want to create a bold statement with your new roof lanterns, then you can opt for one of our many RAL shades, or create a sophisticated aesthetic with the standard colours available.
The roof lanterns in Seaford can be custom sized to help utilise the space you have available. This allows you to add a glass lantern roof into your home no matter how small or large the room is. You can choose from a range of glazing options and create the perfect living area that is perfectly suited to you and your property needs.
We have an expert team here at A1 who will work with during every step of your roof lanterns project to ensure your double glazing in Seaford is exactly how you want it to be. Why not try our online design tool and bring your lantern skylight to life.
Efficient Lantern Roofs
Without compromising on the modern design and contemporary aesthetics, our glass roof lanterns will significantly enhance the way your home performs. They have been manufactured using premium grade aluminium, offering exceptional durability.
This means that your new lantern roof light will stand the test of time and provide you with many years of service. You won't have to worry about your new glass roof lanterns decaying over time, as the aluminium profile is resistant against warping, rotting, cracking or twisting.
As well as this, you can also benefit from superior security with our aluminium roof lanterns. They have Secured by Design accreditation, so you are guaranteed a glass roof lantern that will keep you and the contents of your property safe and secure year after year.
As well this, the aluminium roof lanterns have been designed to offer impressive thermal performance. The modern design allows you to stay comfortable and cosy even during the winter months. Your home will retain heat for longer, which will result in lower energy bills.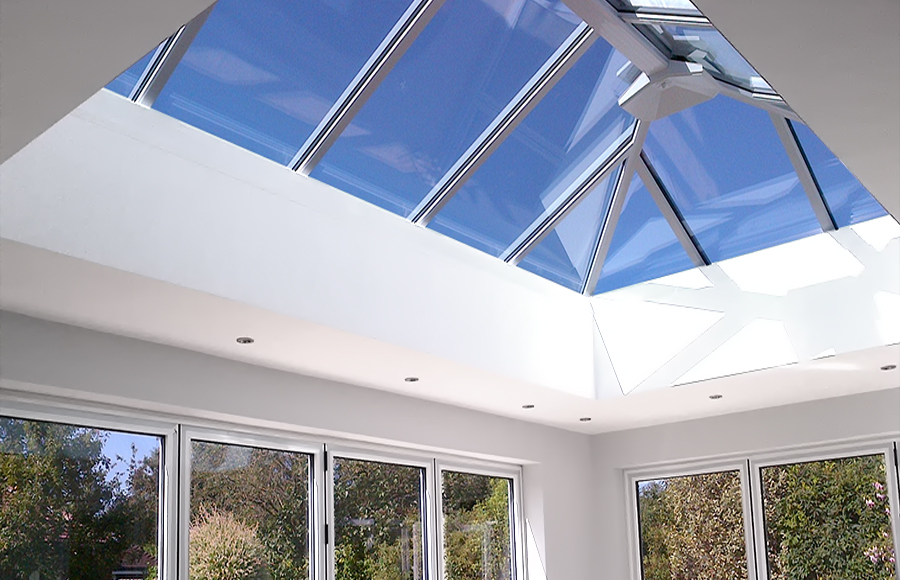 Roof Lantern Prices, Seaford
If you'd like to learn more about our roof lantern prices, then get in touch with A1 today! All of our lantern skylights are competitively priced and affordable so you can be sure to find roof lanterns in Seaford that suits your budget perfectly. Give us a call on 01273 676 750 or send us your questions via our online contact form.
Alternatively, you can use our online quoting tool. This unique calculator allows you to enter your details and receive a quote within minutes. It's free to use, so why not give it a go and get your personalised price within minutes. Choose A1 Glass & Glazing today for bespoke aluminium roof lanterns.