Glass Doors manufactured in-house with high-quality glass and an innovative design process.
Commercial and Residential Glass Doors in Seaford
We manufacture our glass doors in-house, which allows us to have complete control of their quality and design.
By choosing to install any of our commercial or residential products for your Seaford property, such as internal glass doors, we will ensure you receive and be investing in a high-quality and long-lasting door solution for your home. 
All of our products are fully customisable and can fulfil a variety of tasks. From contemporary to countryside feel, you will never be short of options for your property in Seaford. Choose A1 Glass for unique glazed door designs today. 
Use our free online contact form to receive a full quote, and a member of our devoted team will be in touch to assist you.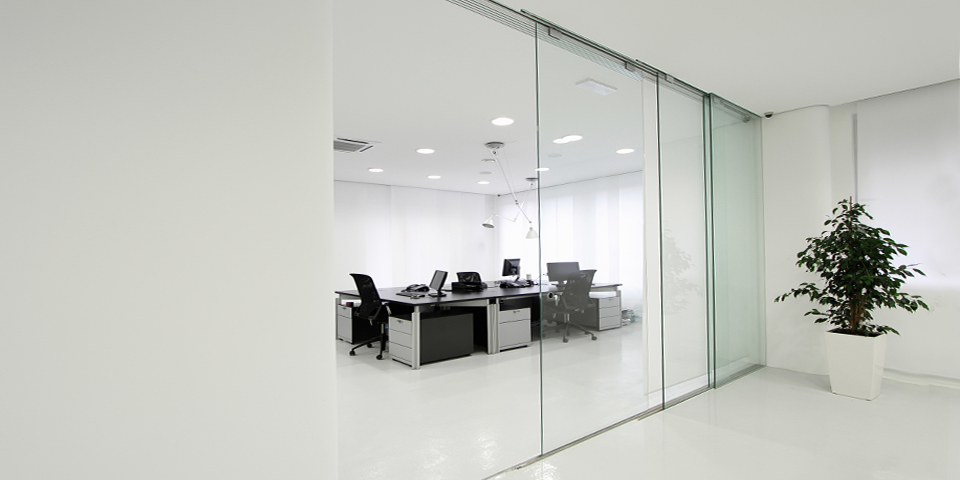 Benefits and Features of Glass Doors in Seaford
Low Maintenance
One factor that turns property owners in Seaford away from installing glass doors is the misconception they're hard to maintain. However, glass is highly durable, which means it will stay strong and sturdy while consistently performing to a high standard over time.
All you will need to do is simply clean and wipe down your glazed door with glass cleaner and a cloth occasionally, and your glass door will remain in the same condition it was when we installed it. 
Allowing Natural Light into Your Seaford Home
Our aesthetically beautiful glass panels are the perfect way to enhance the volume of natural light that enters your Seaford home. We design our doors to give the illusion that the adjacent room is bigger while maximising the amount of natural light that can flood your home.
As a result of this, your living space will become brighter, and you'll be able to enjoy the light all year round thanks to their modern features. 
Made to Measure Glass Doors in Seaford
Every glass door that we manufacture is made-to-measure which means we customise and tailor every door to match the requirements of our customer's properties.
What allows us to do so is the fact that we make all of our glass products in-house. Speak to our team today to discuss your requirements, and they will put a plan in place to create a completely bespoke glass door. 
Get in touch today, to speak to a member of our team who will assist you in your orangeries journey.
Breathtaking Designs in Seaford
If you're looking to enhance the aesthetic appeal of your commercial or residential property in Seaford, our incredible glass panel door designs are the perfect solution for you.
The contemporary and crystal-clear glass increases the amount of natural light that fills your property while creating a professional and eye-catching look depending on what application you are using your new door for. 
Withstanding the tests of time
We ensure that every product we install is long-lasting and withstand the test of time.
Thanks to their durability and structural integrity, once installed, you shouldn't need to replace your glass doors for many years to come. As a result of this, they are perfect for any commercial or residential project in Seaford.

Your Local Glass Doors Installer
Thermal Efficiency in Seaford
Our glass panel doors excel in terms of thermal performance. The intricate glasswork can trap pockets of warm air within your home during the harsh winter months.
This, in turn, decreases your need to rely on your central heating system to keep warm which may help you reduce your energy bills in the long run. 
By installing our glass doors, you will also be decreasing the size of your carbon footprint. Overall, you will be reducing your impact on the environment as our products are fully recyclable, which means when the time comes you can dispose of them in a completely environmentally friendly manner. 
Customer Service
Throughout our many years in operation, we have served many homes across Seaford, East and West Sussex, and the surrounding areas.
Customer service is at the heart of what we do, and we are committed to delivering the highest quality glass internal doors. We will work side-by-side with you throughout your glass door journey to ensure you only receive a product that satisfies your needs. 
Glass Door Prices, Seaford
Get in touch today to find out more about our incredible internal glass door designs in Seaford. 
Utilise our online contact form to submit an enquiry, and a member of our team will be in touch to discuss your project, followed by a free quote. Similarly, you can give our team a call on 01273 676 750.
We look forward to hearing from you soon, and can't wait to assist you with your commercial or residential property in Seaford.