Bring the sunshine into your Lewes home with our range of sleek aluminium doors.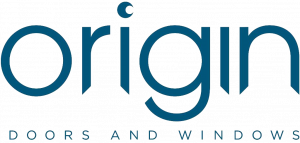 Industry Leading Aluminium Doors in Lewes
At A1 Glass and Glazing, we are proud to offer homeowners in Lewes a range of sleek, industry-leading aluminium doors with which to transform their property. Our aluminium front doors range are the ideal way of creating extra space and a whole new feel to your home. Manufactured using the highest quality materials and modern components, our aluminium entrance doors are the ideal solution for homeowners looking to make a seamless connection between the inside and outside of their Lewes home.
Installing our aluminium doors are perfect for opening up your Lewes home and bringing more natural light into any room. With large glazing areas and ultraslim sightlines, customers will enjoy uninterrupted views of their stunning outdoor space. With an impressive selection of configuration options available, Lewes customers can enjoy new aluminium doors manufactured bespoke to their requirements.
Upgrade your property with a modern range that boasts a fantastic choice of styles and options to suit you, there's never been a better time to get a quote on our aluminium entrance doors for your next Lewes home improvement project.
Impressive Installation Time
If you would like us to measure up, supply and fit your new aluminium doors for you, A1 Glass & Glazing can turn the whole job around from start to finish in around 7 days! That's right. Place your order with us and you will have your new slimline aluminium doors supplied and installed in a week.
As FENSA-approved installers, we will give you efficient and reliable aluminium entrance door installation. What's more, we will get it done so quickly that you will be able to enjoy your home's new look in just a week. The best part is, these doors will be tailored according to your requirements.
We treat every installation as if it is our own home and understand just how busy our Lewes customers are. This is why we ensure that every job is undertaken as efficiently as possible, guaranteeing no clean-up for homeowners, or disruption to their home life.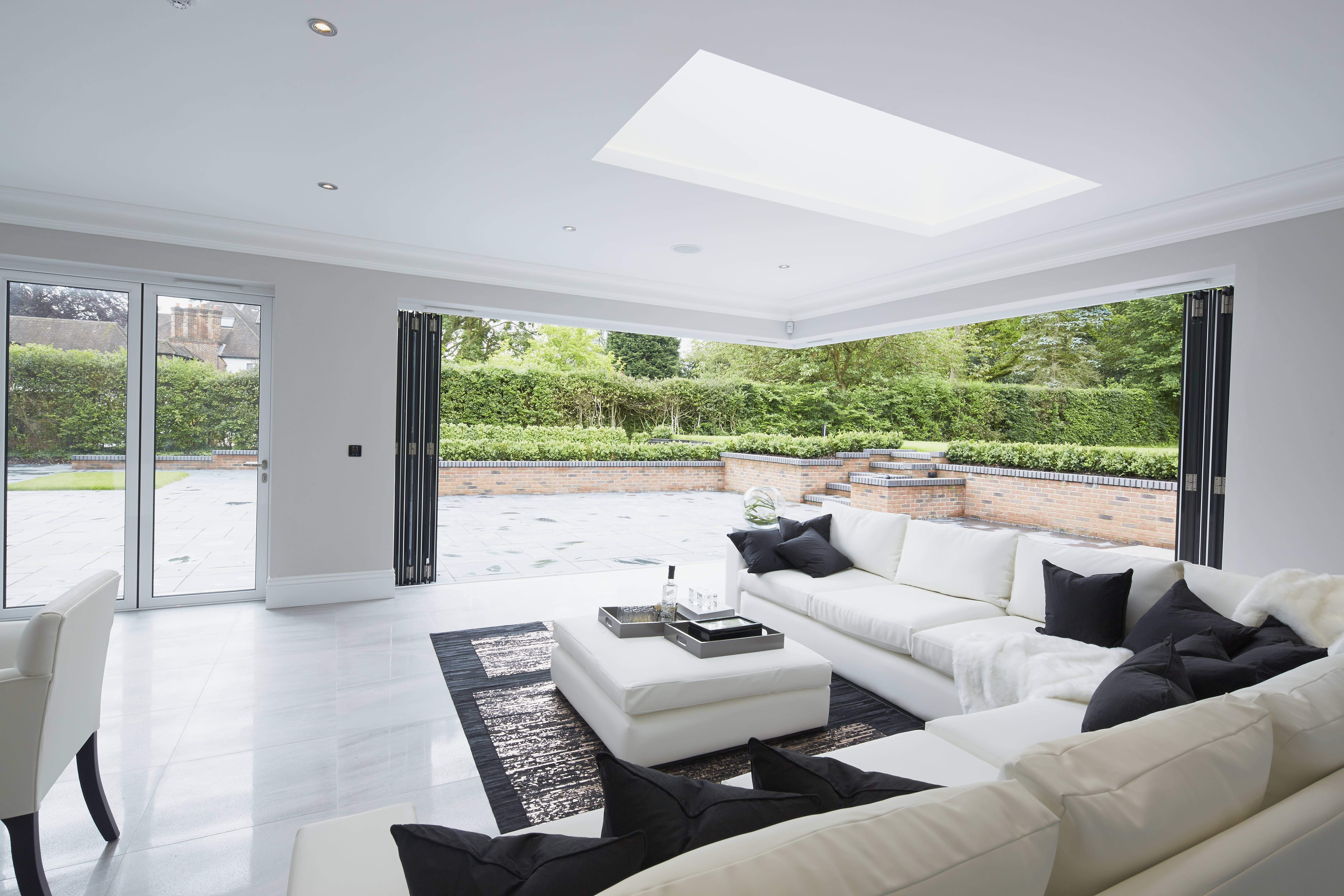 Aluminium Doors for Your Lewes Home
At A1 Glass and Glazing, we are proud to work with industry-leading manufacturers, Origin and SMARTS, to offer our Lewes customers the highest quality aluminium doors available on the market.  Designed and manufactured with longevity in mind, each and every door we install is custom made and available in a huge range of configuartion options to suit our customer's specifications.
Impressive Home Security
Our aluminium doors supplied by Origin combine sophisticated style and elegance with the very latest in high performance and high security multi-point locking systems. Manufactured and assembled here in the UK, the unique 8-point locking system conforms to the standards of 'Secured by Design'. Secured by Design is an initiative managed by the UK police to ensure East Sussex homeowners are provided with the best and safest products.
At A1 Glass and Glazing, we understand that security comes first. Chamfered 20mm linear bolts offer smoother operating when engaging the lock for your doors. This also allows for maximum compression for increased weather resistance. Add deep throw 25mm security hooks – the deepest engagement available on the market today – and the lock delivers the best in both security and weatherproofing.
Once combined with our impressive double glazing panes, these aluminium front doors will withstand all of the stress and pressure of whatever life throws at them. Offering outstanding protection against all modern burglary techniques, these aluminium doors will give Lewes homeowners the peace of mind to know their home has never been safer.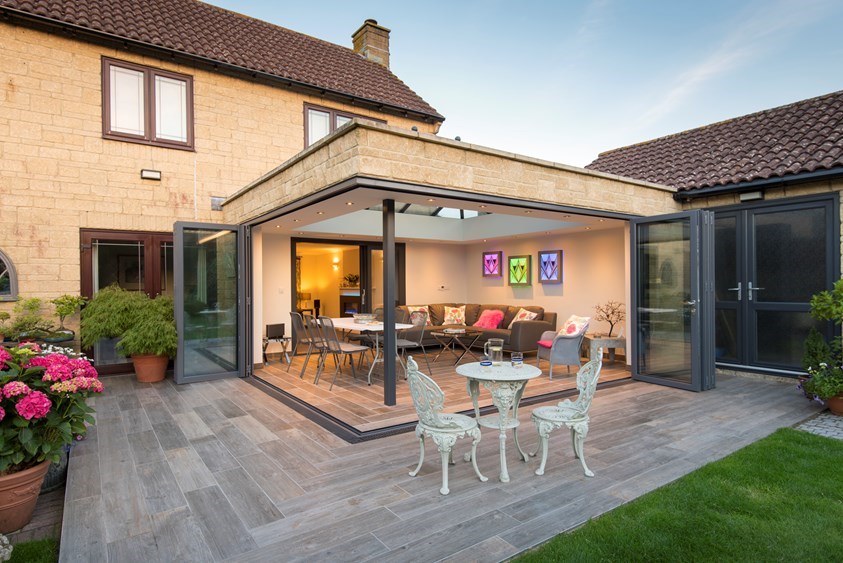 Durability
Made from premium materials, our aluminium entrance doors are incredibly low-maintenance so you will have no trouble keeping them looking like brand new in your Lewes home for years to come.
Don't forget the fact that all our double glazed aluminium doors are put through severe weather testing to ensure they can endure anything our British weather can throw at them. One of the benefits of choosing aluminium as the framework for your new doors is its inherently robust nature, this guarantees that you will be future-proofing your Lewes home with your next installation.
Bespoke Aluminium Door Colours
These stylish double glazed aluminium doors are available in a stunning selection of over 150 RAL colours. The options include Chestnut Brown, Anthracite Grey, Light Oak, Bronze, and much more. You can choose from earthy shades to bright primary tones and even subdued pastels. We want our customers in Lewes to celebrate their style and for this to be reflected in any home improvement that they make.
These  doors are also available in dual colours. You can match the interior and exterior frames to the décor and the façade respectively. The powder coating ensures that the colour remains bright and flawless over the years. The scratch-resistant surface keeps the paint from peeling or flaking, reducing the chances of unsightly marks.
Slimline Aluminium Doors
Since aluminium is such a robust material, it can hold a large amount of glazing without the need for thick frames. As a result, you get sleek and minimalist frames and a larger glazed area. Your home looks modern and 'open', and you get a great view and more natural light, giving the illusion of a bigger, brighter space.
The slimline aesthetic is perfect for contemporary homes but can be customised for any property style. Whether you own a modern, period or heritage home, our aluminium external doors can be tailored to seamlessly compliment any existing architectural features, giving you a stunning new entryway to your Lewes home.
Easy Operation
Nothing is more important than safety and comfort in your home. That's why we prioritised both of these when choosing our manufacturer.
The aluminium doors comes with a bespoke 'finger safe' seal, which ensures that even when they are fully open and folded to their maximum extent, there is no gap for little fingers to get trapped in.
The intelligent design of our aluminium doors prevents them from slamming or being caught by gusts of wind by a strong magnetic stay which holds the door in the open position. If you were to choose our sliding patio door range, the threshold design of our aluminium doors allows the bottom track to be encased in the floor and hides away the free-glide roller system in your Lewes or East Sussex home.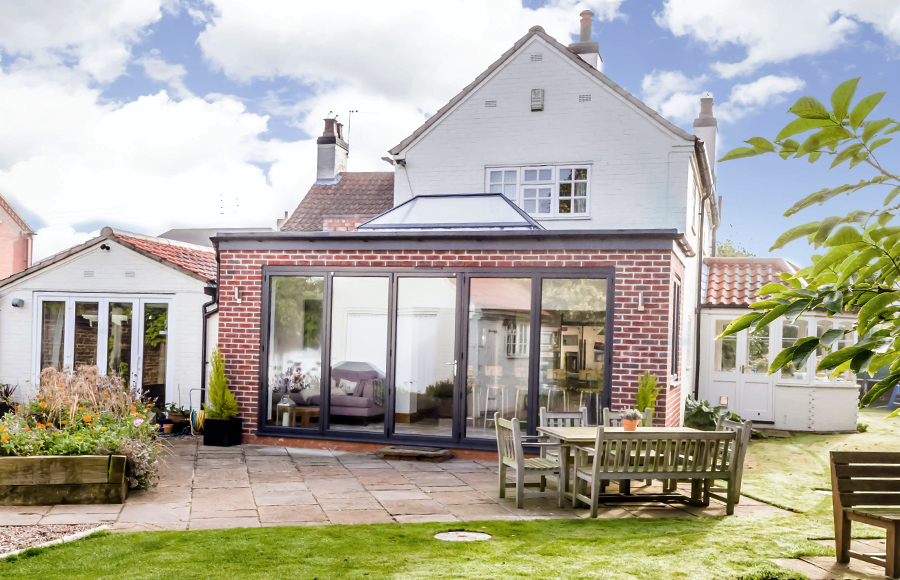 Thermal Efficiency
Aluminium has a reputation for being poor regarding its thermal performance since it is such a good conductor of heat. However, our double glazed aluminium doors are extremely proficient at keeping your home warm.
They have been engineered to give you exceptional thermal performance and have a certified U-Value of 1.32.
As a result, you can enjoy stunning doors that let in an inordinate amount of natural light, offering you great views and also keeping your home warm. Our double glazed aluminium doors will keep your rooms comfortable even during the coldest winter months.
Bespoke  Aluminium Doors
Our aluminium doors for Lewes customers are coated with an ultra-durable polyester powder manufactured by Interpon. With all this choice and the scope to have aluminium doors with different colours inside and out, your options are virtually limitless. We take pride in helping customers in Lewes create a home that they love.
Choosing your new aluminium doors has never been easier. All you have to do is work out your rough opening sizes and how many doors you would like in your East Sussex home. After that, leave it to us!
Aluminium Doors Prices, Lewes
Please call us on 01273 676750 to speak to an expert member of our team. We would love to discuss with you all of your options for your aluminium doors in Lewes. You can also fill in our contact form with your details to request a call back.
We would like to encourage you to use our free online design tool to get a quote for your aluminium door prices as well as explore our wide range of products.
SMART Aluminium Doors Brochure
Origin Aluminium Doors Brochure
Aluminium Door Brochure