Our orangeries have been built and tested to ensure lasting quality and will add a touch of essential style to your property.
---
Orangeries That Suit Any Seaford Home
Orangeries are a superb way of expanding your home in Seaford. And, if you have a commercial project on the go, orangery extension could fit your needs as well. At A1 Glass, we build industry-leading orangeries in Seaford, Lewes, Brighton, Hove, Worthing, Crawley, Horsham, and across Sussex. All of our orangeries in Seaford are bespoke builds, too, with your choice of orangery roof, double-glazed windows and doors fitted.
We don't take a 'one size fits all' approach when it comes to our extensions in Seaford. We provide an extensive range of designs, including lean-to and T or P shaped orangeries for homes and commercial projects in Seaford. We can also design your orangery with you, ensuring the extension suits your home. And, with unique features like floor-to-ceiling glass, bifold doors, brick pier columns or French doors, the design is almost entirely up to you.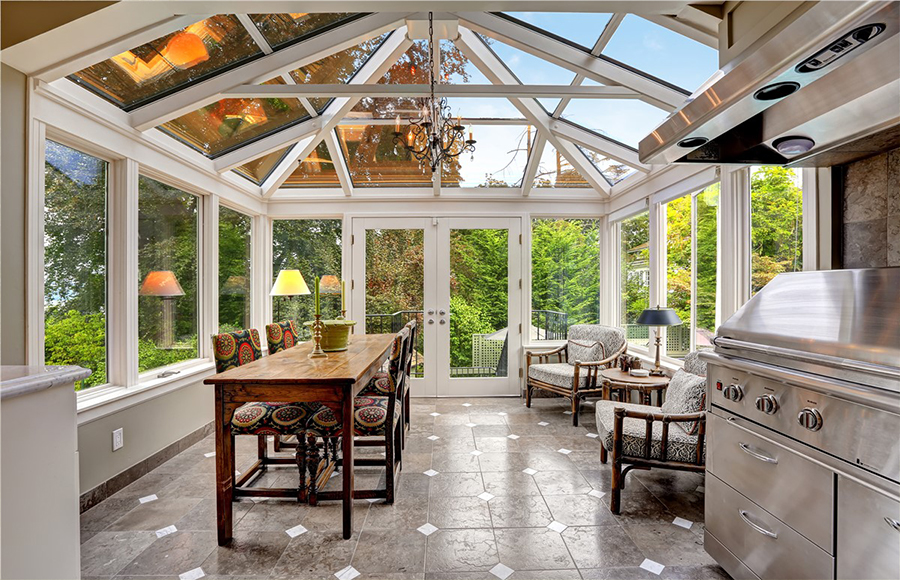 Customisable
A1 Glass and Glazing can offer orangeries in Seaford that you've never seen before. It's because, rather than sell you a template, we work with you to create a bespoke orangery design that will be unique to your home. We manufacture several elements, including the glass, in-house, meaning we can control the design closely. And, with our vast portfolio of double glazing options, we can make sure your new space is both stunning and efficient.
We work with you at every step of the way to create unique orangery extension in Seaford. We put all of our customisable options at your fingertips to give you the chance to make every choice for your build. We have a variety of glass, accessories, RAL colours and woodgrain foil options for your home or commercial project to make sure your new design suits your architectural layout. Use our free online quote engine to get your quote for a dream design today!
The Difference Between an Orangery and Conservatory
Most people expand their home with a conservatory, rather than orangeries, in Seaford. However, what are the differences between both of these designs? While conservatories usually have a high glass-to-brick ratio, orangeries feature more masonry and brick pillars. Because of this, you can still allow natural light in, but your build will be less exposed to cold air during the winter.
Nowadays, the differences between these two spaces are getting smaller, though. Because of this, you could design a unique orangery extension in Seaford with us to have more glazing, and you could get conservatories with more masonry and brickwork. At A1 Glass, we always create high-quality spaces around your needs. As a result, you'll have complete flexibility in the design for your home in Seaford.
High-Quality Customer Service in Seaford
While our orangeries stand out for homes and commercial projects in Seaford, we believe our service stands out even more. At A1, we're a team of glaziers who love what they do, and we bring our enthusiasm to all of our projects. We have served many homes in Seaford and across the South East over the years, and we are committed to delivering the highest quality extension and other glass products in Seaford.
When you choose A1 Glass, you can benefit from a personalised service. We always treat you like you're our only customer, and we'll help you throughout the process. Even when your orangery is installed, we offer an aftersales service that allows you to get expert advice and information from our friendly team. Get in touch to speak to a member of our team who'll be more than happy to help you install bespoke design in Seaford today!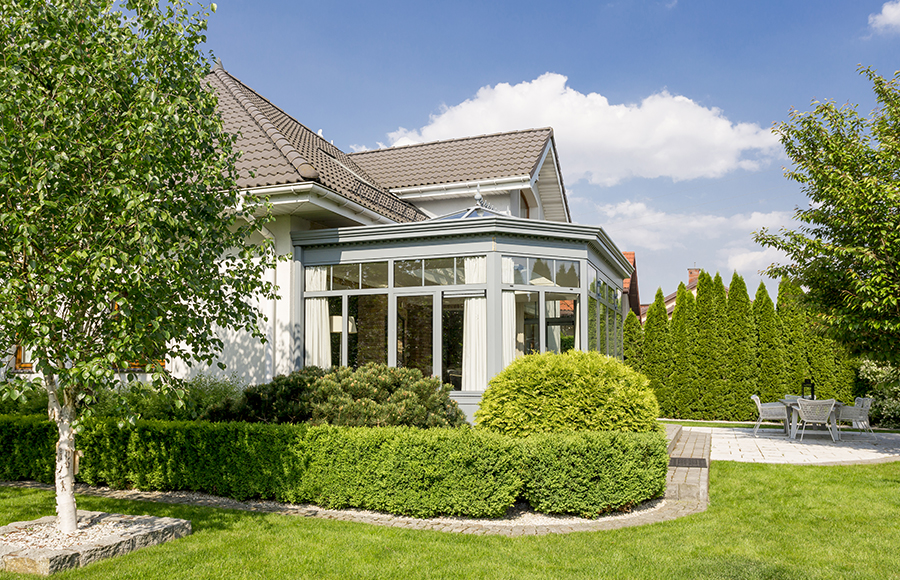 Your Local Orangery Installer
Heightened Security in Seaford
By installing our orangeries, you can keep your home in Seaford safe. Our designs keep burglars and intruders out with leading security hardware that is installed in your designs as standard. We install sophisticated and durable security systems across our builds to keep what matters to you safe. Choose A1 Glass and Glazing to install orangeries in Seaford that give you total peace of mind.
Energy Efficient Orangeries in Seaford
Not only that, our orangeries solve the problem of usage all-year-round. With our designs, you won't feel like your home is becoming way too hot in the summer and far too cold in the winter. Instead, our orangeries can cope with the winter months in Seaford by trapping heat and insulating you against cold air. And, through the summer, our double glazing reduces glare and the greenhouse effect to keep you cool and comfortable.
Orangery Prices, Seaford
Install market-leading orangeries in Seaford with A1 Glass, and discover our competitive prices when you contact us today!
You can use our online quote engine, and a member of our team will be in touch to offer you a free online quote and to discuss your project. 
We're also available over the phone on 01273 676750 if you'd like to hear our voice.
We look forward to hearing from you soon!